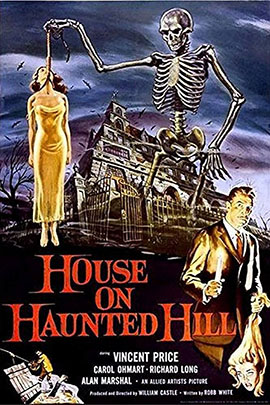 🎃 Octoberween:
HOUSE ON HAUNTED HILL
★★★☆☆
I've seen the remake a dozen times or more but never this one, thinking it'd be goofy and campy and, well, Vincent Price-y. But it was actually fun, probably more to see the places that the remake used. And every time Loren's wife, Annabelle, came on, I couldn't help think of both Famke Jannsen from the remake and Jessica Capshaw, whom she resembles.
Overall, it's not bad. Some creepiness and some campiness. I can't get over that the old lady is revealed to be just a caretaker. Lame.