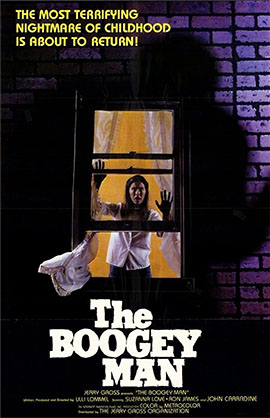 🎃 Octoberween:
THE BOOGEY MAN
★☆☆☆☆
A one-star review might be a bit harsh — to be fair, if this was something I'd seen when I refused to rent it waaaay back in the day, I might have a very different taste in horror. Or might not have watched this one now.
I will give it this: there is a meme-worthy scene — not as good as "Garbage day," but way more applicable to everyday things. I'll have to find a clip or image later since the webs haven't caught on yet.
Also, a nice pre-Friday the 13th Part 3 pitchfork kill, à la Fox.